Focus on things and tasks that truly matter for you and your businesses as we strive to streamline our service maintenance process.
Introducing T-HUB, our dedicated and exclusive service and maintenance mobile application for our Toshiba MFPs! Automate your service and toner requests as well as counter reading submissions!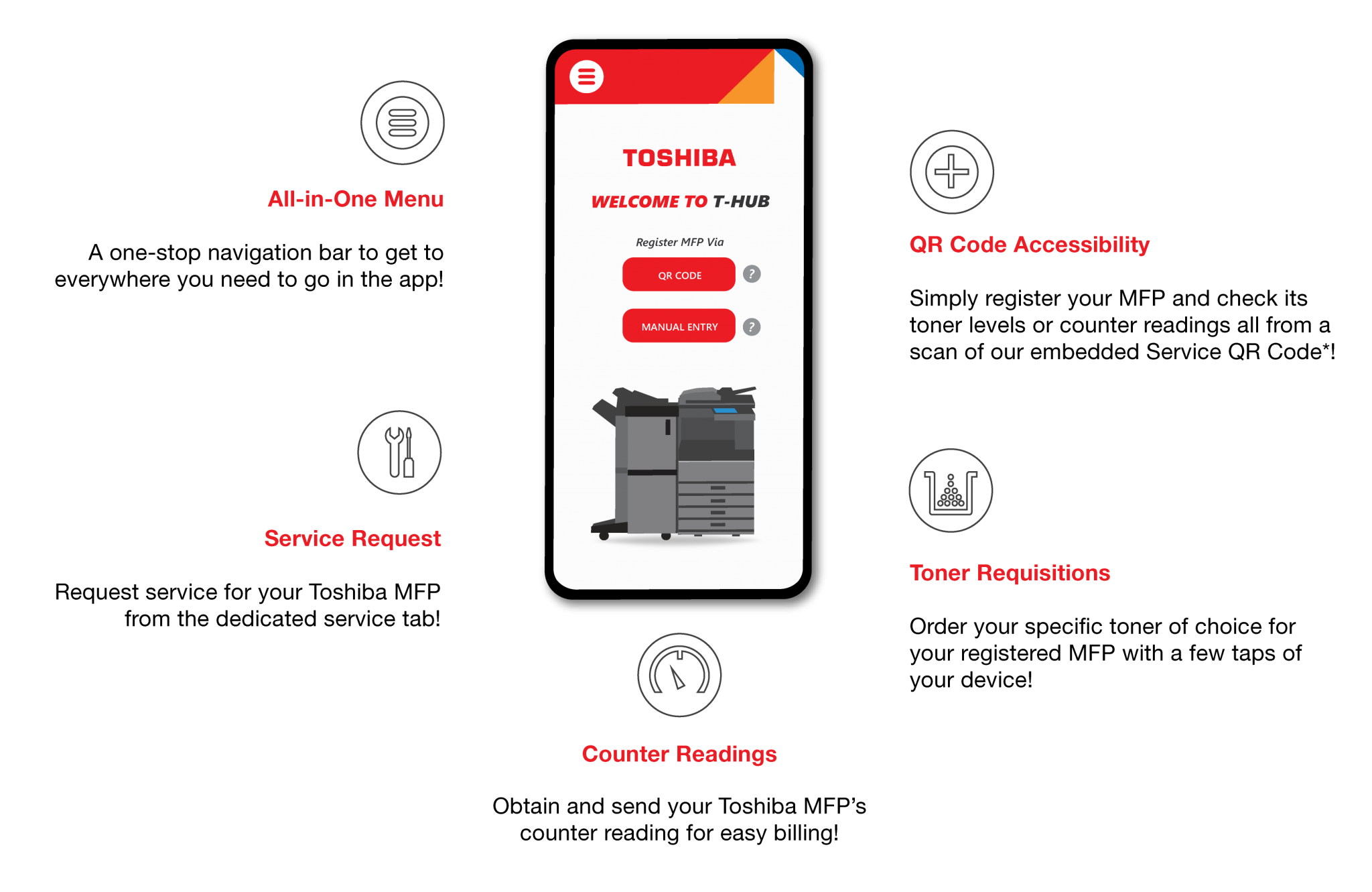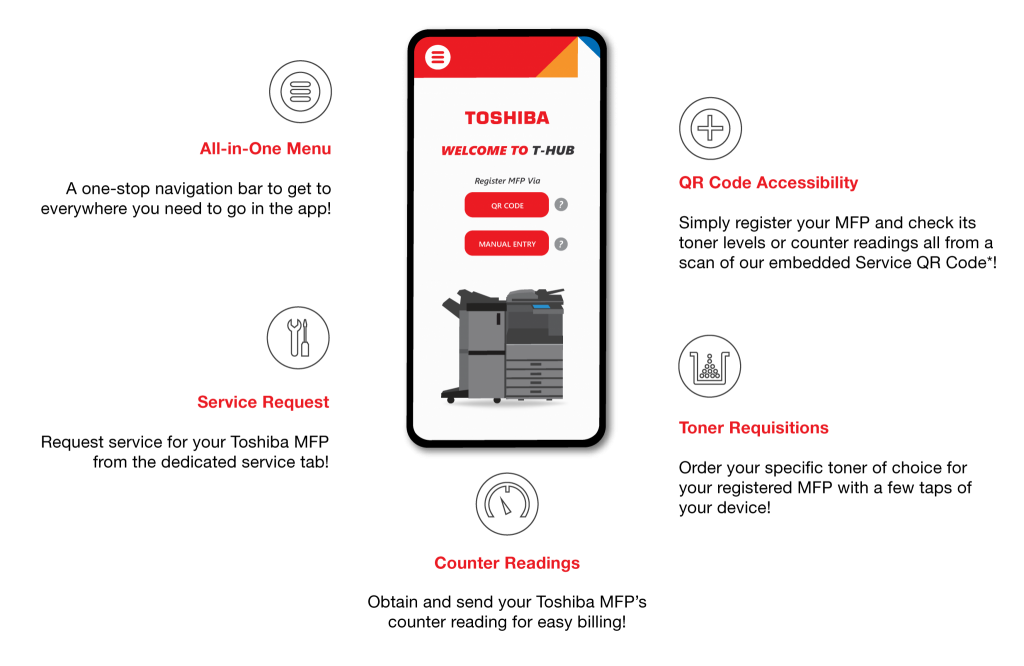 Check out our T-HUB Leaflet 
here!
Find out how to navigate the T-HUB app with our library of videos!
---
T-HUB is available across Android platforms now! Download from the Google Play Store 
here
 and enjoy the capabilities of our service from your convenience!