Overview
Customer Relationship Management (CRM) is a role-based user experience that provides sales executives and sales managers a platform to efficiently and effective collaborate in efforts to ease and boost sales. Users with the access are able to gain real-time and accurate visibility into the pipeline and forecasts of the team.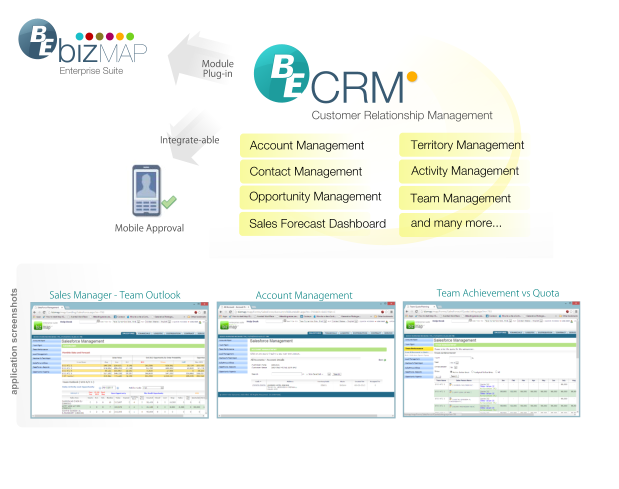 ---
Cost Efficient
Being a web-based application, Bizmap ERP greatly reduces additional costs of expensive hardware and software.
Local Centric
An ERP System owned and developed by B-Excelle, which is specialised and personalised for our local market.
Online Approvals
BizMap streamlines the business process by allowing users to undergo the approval process online, through a comprehensive multi-level approval configuration.
100% Local Support
Outsourcing overseas is difficult. Put yourselves at ease as the Malaysia-based team are available for contact during the work week.
Find out more about CRM by clicking here!
Features