Overview
Bizmap Enterprise Resource Planning (ERP) Suite is an integrated solution that offers end-to-end industry specific solution for the Distribution and Service industries. The Bizmap ERP enables companies to improve its labour efficiency and productivity by utilising automation fucntionalities and streamlining processes.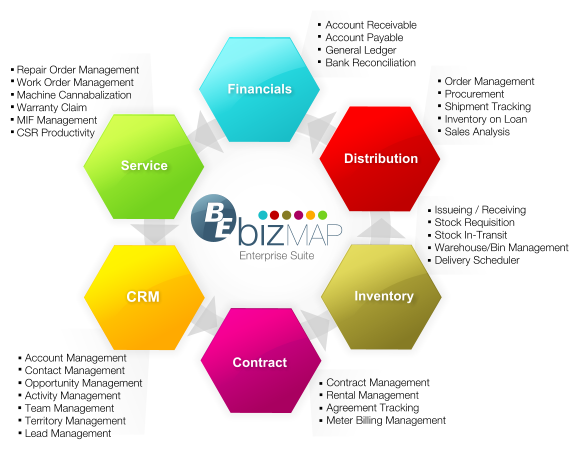 ---
Web-Based Application
Bizmap ERP is completely accessible via a standard web browser. Thus, it requires no software installation and is not limited by your location or complex network configurations. You will be able to access Bizmap ERP anytime and anywhere.
Scalability
BizMap ERP can seamlessly scale to your specific business requirements, regardless if you use it for a single user or for large corporate environments. And as your business grows, BizMap can scale with it.
 On-The-Go Accessibility
Use any portable device, be it a smartphone or tablet, to manage your pending and urgent matters on-the-go. BizMap has it all integrated for the optimum user experience.
Learn more about BizMap ERP by visiting here!
Benefits