Social & Environmental Activities
As a corporation, Toshiba Tec Malaysia is integral to our success and to the need of Environment. Corporate Social Responsibility (CSR) is embedded in our values and informs how we conduct Business and Services to our goals and commitments. As an active and responsible corporate citizen, giving back to the Environment is a huge part of what motivates us as a company, and as individuals.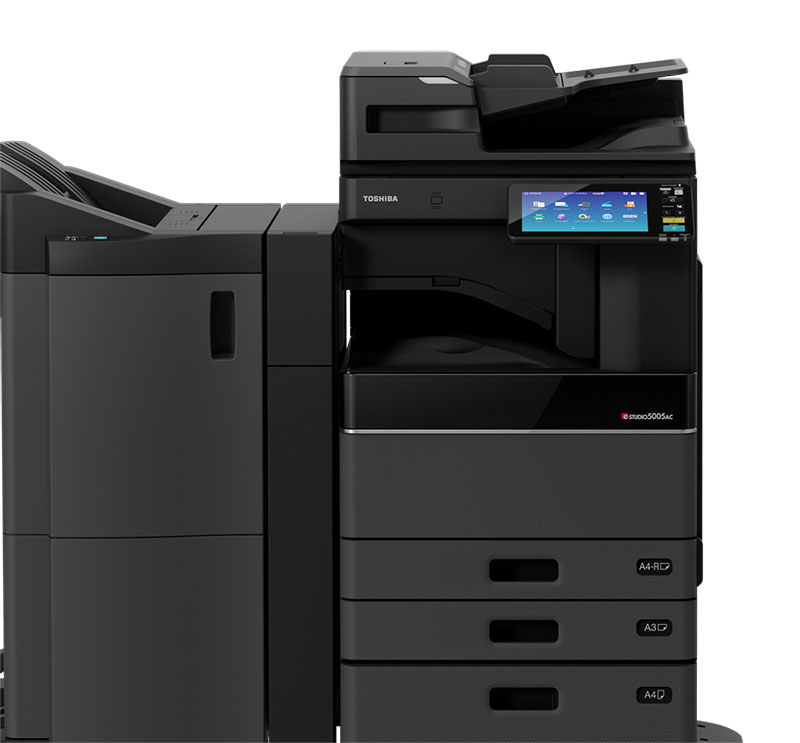 Big Steps with a Smaller Footprint
Toshiba proudly introduces its greenest MFP ever
Toshiba's commitment to Corporate Social Responsibility encourages major efforts to reduce the impact of our activities on the environment. Promoting good environmental management practices across all of our products and business processes, the new e-STUDIO255/305/355/455 MFPs can boast the following environmentally friendly enhancements.
The new e-STUDIO255/305/355/455 Multifunction Printer (MFP) efficiently outputs crisp monochrome images at speed s of 25 ppm to 45 ppm. Scanning in color it empowers use of digital document storage and retrieval for considerate paper usage and improved workflow. Together with the following innovations, we can all comfortably contribute to environmental improvement activities.
ENERGY SAVING Utilising Toshiba's latest SOC (System on Chip) technology feature "Super Sleep Mode" the MFP consumes only 1W of power whilst in standby, in this mode it will be automatically woken for FAX and LAN activities. WASTE TONER RECYCLING SYSTEM 100% of all waste toner is used for imaging resulting in a system that conserves resources, reduces cost and is kinder to the environment. PAPER/TONER SAVING Hold Print – this feature holds jobs at the MDF ready to output at the users convenience eliminating loss and wastage of documents. Omit Blank Page – remove blank sheets from documents saving on unnecessary wasted paper. Auto Duplex – this mode can be set as default cutting paper usage by 50%. N in 1 – documents can be thumb nailed for archiving (up to 32 pages) onto a single sheet with substantial saving in paper and toner usage.